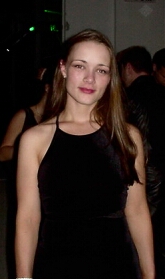 Martine D. J. Theeuwen, better known as Marsha, was born on October 7th 1976, in Belgium. Marsha was the youngest of 2 daughters of music-loving parents'. Marsha had a penchant for music and performing from a very young age.


Primary school reports mentioned her talent and beautiful voice and music teachers influenced her to join the church choir. This was also where her performing experience started. She signed up for such artistic outlets as school shows, playback and sound mix shows, imitating her all time favorite: Madonna.


At the age of 10, she and a friend started writing new lyrics to existing songs. Her instinctive talent for writing in English and Dutch became apparent. By going to a lot of national and international performances she recognized her dream of being a performing artist, a singer.


At about the age of 20 she dropped out of high school and started her first job where she made an important first connection to the music industry. Her first voice-screening test resulted in abundant ambition.


From then on she was determined to go after her dream. At this age she also appeared in several clubs as a dancer. This increased exposure translated into an increasing self-confidence.